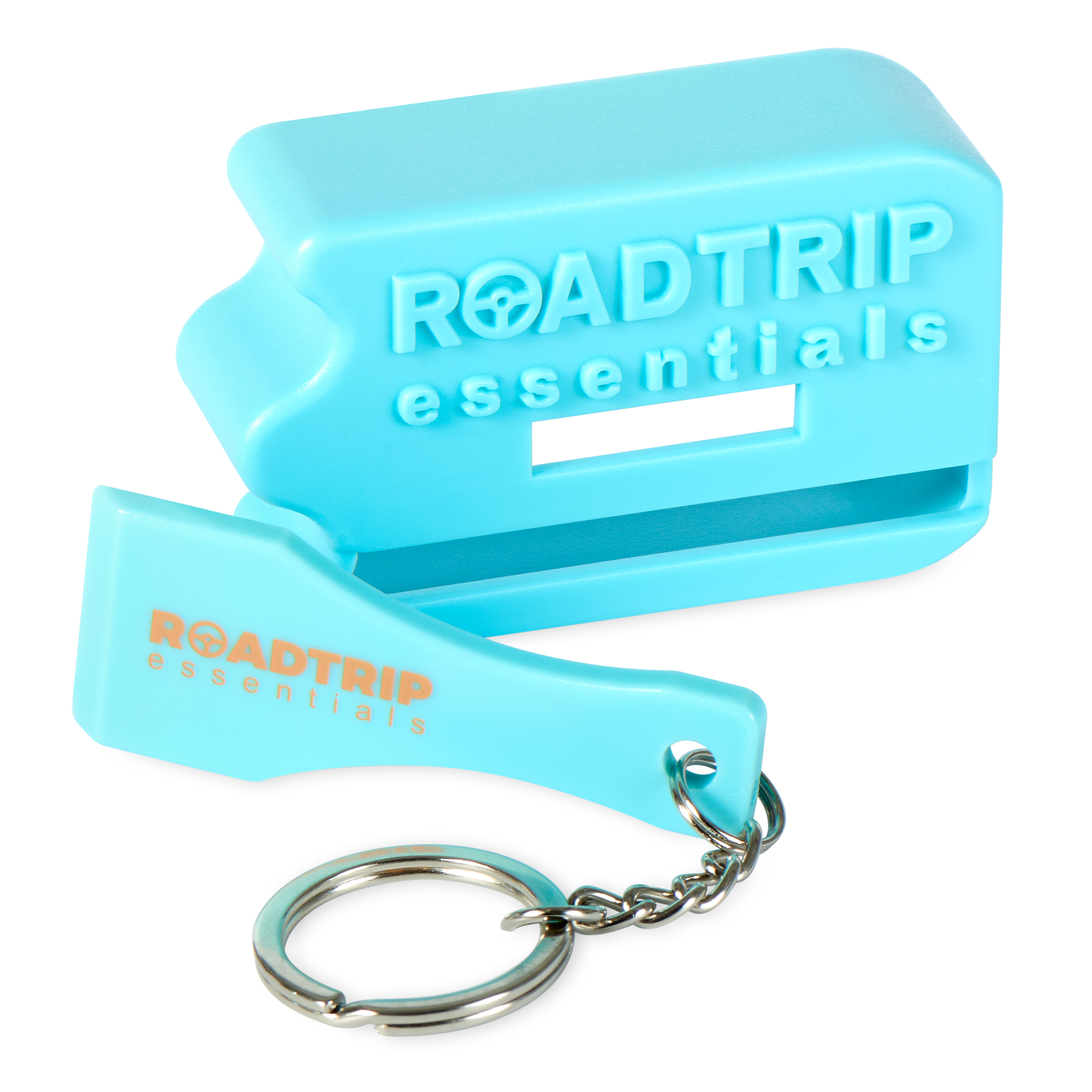 Premium Belt Lock Buckle Guard With Release Key – Protect Children From Removing The Seat Belt – Learning Difficulties Safety Equipment – Clips In And Locks – Prevents Unbuckling On Auto Journeys
ASIN:
B0796RJBKD
UPC:
609311246697
This product does not work on seat belts where the seat belt is sunken into the seat. Scroll down and read the main description before you BUY THIS BELT LOCK BUCKLE GUARD.

Do you worry about your loved ones removing their seatbelt on car, van or bus journeys? Not when you USE THE ROADTRIP ESSENTIALS BUCKLEUP SAFETY DEVICE cover, secures the child seat and enhances seat belt operation.

Based on user feedback and reviews, made from tough high grade plastic its BUILT TO LAST and is the only product to include its OWN UNIQUE RELEASE KEY for a quick effortless unbuckling of the device. Designed in a cool BABY BLUE colour to outshine our competitors.

SIMPLE AND EFFECTIVE, slots over the seat belt receiver button and clips into place locking. UNIVERSAL DESIGN to fit as many vehicles as possible with a regular seat belt buckle.

WHAT IF YOU DON'T LIKE IT? We offer instant 'no quibble' refunds because we are so confident you will love it. YOUR SATISFACTION IS #1.
CLICK BELOW TO PURCHASE
Legal Disclaimer: This product does not work on seatbelts where the belt is sunken into the seat (please see pictures for further clarification) Known cars that the product doesn't work on: Peugeot 108 Allure Toyota Yaris Citroen C4 2018 Qashqai Toyota Yaris hybrid car 2019 Lexus RX450h 2019 Rav 4 201Hyundai i800 Honda jazz 2018 BMW x3 f25 Toyota Yaris 20123 focus Kia Sportage 2016 Honda xc90 Suzuki Vitara 2016 Honda Jazz. Citroen Spacetourer Hyundai Tuscon 2020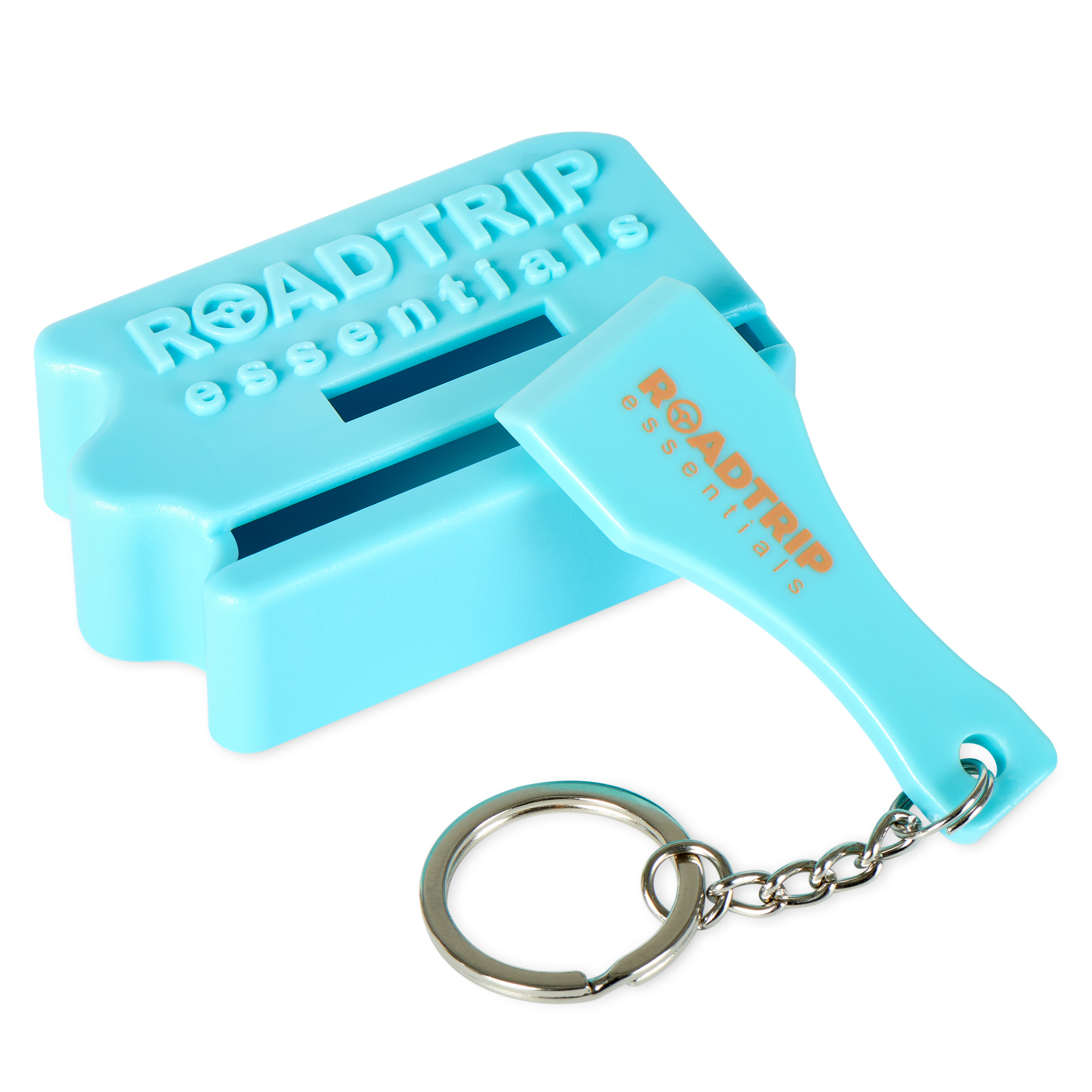 Follow Our Progress
The premium car rubbish bin is the first product launched by Roadtrip Essentials, now we have just launched BuckleUp, the seat belt safety guard. There are many more to come, so follow us on social media to be a part of the adventure and stay tuned for new products.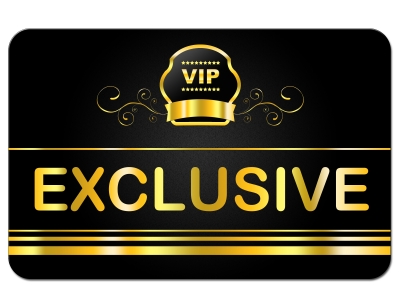 Exclusive Members Club
By joining our exclusive members club you can receive discount coupons and free products to trial.
Read our most recent customer reviews below....
I love the design and the colors they have used, it fits in my car well but most important to me, it looks cool, I care what my mates think.
Steve – Jan 2018
I love that it can be used as a little cooler too. Great to have a product with two different functionalities.
Julia – Jan 2018